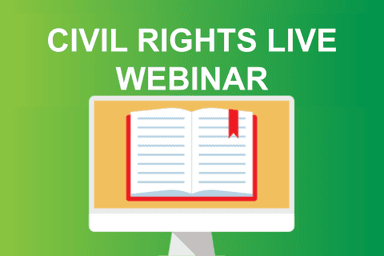 FFY 24 Civil Rights Webinar
Training Date:
Tuesday, Jan 09, 2024
9:00 a.m.

–

10:30 a.m.
Description
This is a USDA required course that emphasizes the most important civil rights information designed to support CalFresh Healthy Living (CFHL) work and the communities served. Please note that all staff funded by SNAP-Ed, including state and local staff, must complete the Civil Rights training each year. After attending this webinar, participants will be added to an online course to complete a knowledge check and receive a score of 80% or more to be granted a certificate. 
This webinar is from 9:00–10:30 a.m. Please note that if you have attended the October 2023 webinar, completed your knowledge check, and received a certificate, you do not have to register for this training.
If you'd like to complete this certification before the January date, you can go to the ongoing training section to add the FFY 24 Civil Rights Self-Paced Course, watch the recording, and take the knowledge check for your certification.
A Civil Rights webinar will be delivered in Spanish on January 10, 2024. Please see the training calendar to register for the Spanish Civil Rights webinar.